Home and Serving Accessories
Progetti


A collection of interchangeable modular serving accessories in enameled metal, ceramic and solid wood designed for Progetti in the 70s by Gianfranco Frattini. The champagne and ice buckets have a vulcanized rubber lining and lid.

Enameled metal tray with melamine/rubber grill soap dish and brush holder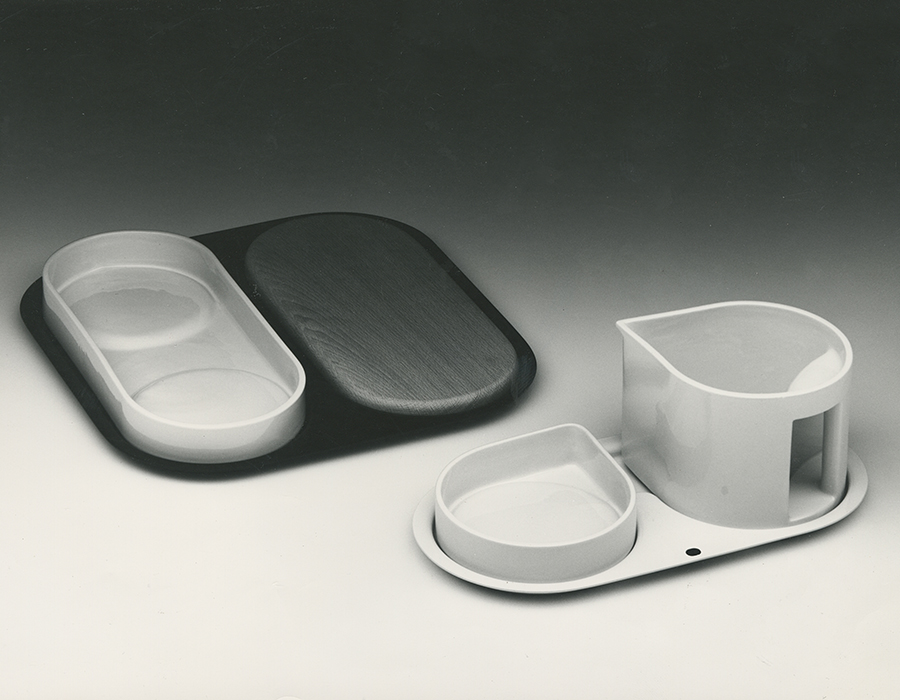 Enameled metal trays with ceramic and solid wood accessories: food containers, cutting board, pitcher
Cutting boards in solid wood with rubber ring edge
Ice bucket and wine cooler in enameled/silverplated metal with lining and lid in rubber. The ice bucket lid handle doubles as ice tongs.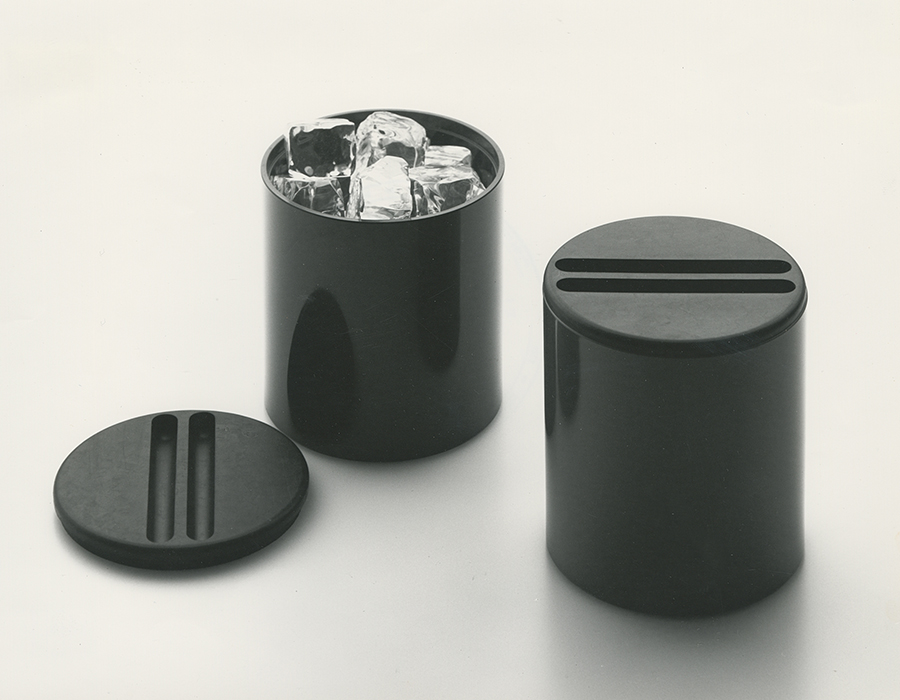 Melamine boxes with rubber lid, used as bar accessories/ice containers